Residential Outdoor Living Spaces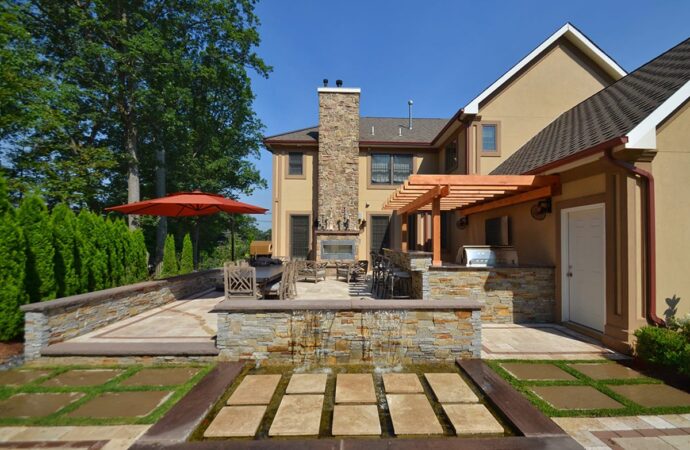 When people ask me about their properties, either residential or commercial, they always start with their indoor areas and almost never mention the outdoors.
I know indoor areas are very important, you spend a lot of time there after all. However, you also need to make a good impression from the very beginning and have an area that isn't indoors where you can spend time having some fresh air.
Most people underestimate how many benefits an outdoor living space can bring them and to be honest, this is the area I enjoy most of my properties, so you should definitely give it a try. Take the advice from someone who has experienced not only helping others but also personal experience.
Now, designing an outdoor living space always takes time and you can't pretend to do it yourself; it is a lot of work after all.
Therefore, make sure to find some help and employ a professional who can assess your property and recommend the best options. You should always go for the option of employing an expert if you're trying to save time, effort, and even money.
Most people who have asked me about doing the entire design themselves was because they wanted to save some money, but my answer was the same all the time: you won't save money if it is almost 100% sure that it won't result as you want.
If you want good results and a well-designed residential outdoor living space, make sure to employ someone who actually knows what is doing and can assure you that everything will be well installed.
If you are trying to find a company in your city, consider Carrollton Landscape Designs & Outdoor Living Areas. Our company has the best professionals in the area who can deliver you the best results when it comes to outdoor spaces.
We know everything about this field since we've worked on it for many years. We know it's hard to design an outdoor area, but don't give up, we are right here for you. You can contact us by phone or email. Feel free to visit our offices as well and request a free quotation.
You won't have to worry about anything if you decide to entrust us your outdoors and the entire property to enhance its appearance so you can attract people and bring attention to your property.
The company will give you a free quotation for each service upon request.
There are so many areas or regions where we offer these services with most of them being cities. However, if you need any of these services, you need to contact us. The list below comprises the areas where we offer these services.
Feel free to place your order and receive your free quotation now!