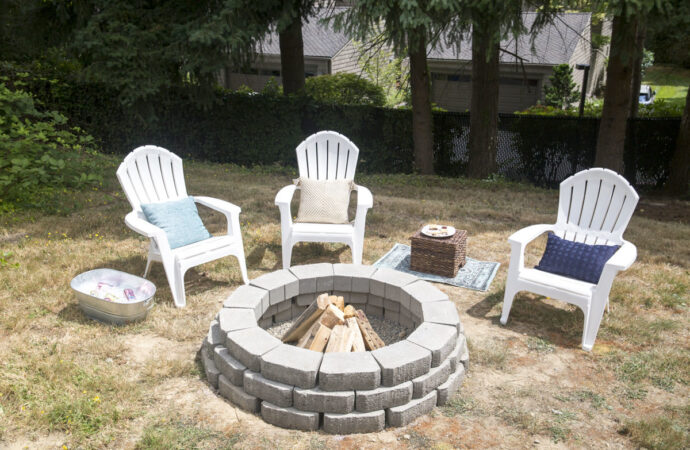 Lewisville is a town located in Denton County, Texas, USA. It's a Dallas-Fort Worth Metroplex suburb. The 2000 U.S. Census placed the population of the city at 77,737, and the 2010 Census put it at 95,290, making it one of the fastest-growing urban communities in the U.S. and the 33rd most populous in Texas. This covers 36.4 square miles of land and includes Lewisville Lake's 6.07 square miles.
Even mother nature has given us a lot of gifts that we have either lost or not seen yet. Mother nature is better paired with architecture. If you're lucky enough to have plenty of outdoor space, we've got something for you. We are at your mercy at Carrollton Landscape Architecture & Outdoor Living Areas. We have various retro architectures that can improve your place's beauty. We have several facilities to sell, such as custom swimming pools with paved or unpaved options. We're all familiar with open-air kitchens, outdoor seating rooms, porch verandas, pergolas, pathways, and more.
We also render landscaping facilities such as lawn mowing, commercial and residential landscaping, irrigation system installation and repair, drainage management, etc. We have any and every facility that could enhance your lawn.
The technologies we use, such as Auto Cad, Digital Imaging, are top-notch and are not available with most service providers. Using the ones mentioned above helps the customer to get an overview of how the completed project will look like. The field experience helps us gain the customer's trust and create an ever-growing brand. Over the past years, there has never been such a boom in this industry; these days, people enjoy a lot in the outdoors.
We consider it our priority to satisfy the customer with the quality of the work we provide. For any project, we have a team that is very well run, so size doesn't matter to us. Once the customer is pleased with the blueprint design, we take care of the project. According to the company, all go, but we do it for them. All of our services are quality assured and come with affordable prices so that we could reach a maximum number of people.
We have a history of producing masterpieces with the help of our talented team. If you have some ideas for custom designs with our team, you can turn them into reality. If you want any assistance regarding your project or any service, you can directly get in touch with us, and we will see to it.
You can get free estimates from our team, the same day you ask for them. We have never failed a customer since the time of our incorporation and strive to do the same.
If you feel weary because of searching for the best landscapers, relax! Our company Carrollton Landscape Designs & Outdoor Living Areas offers various services, and some of them have been enlisted below: –
Our Feature Highlights: –
Trained and Professional Crew

Insured, Bonded, and Licensed

Flexible Scheduling

24/7 Emergency Services
The company will give you a free quotation for each service upon request.
There are so many areas or regions where we offer these services with most of them being cities. However, if you need any of these services, you need to contact us. The list below comprises the areas where we offer these services.
Feel free to place your order and receive your free quotation now!