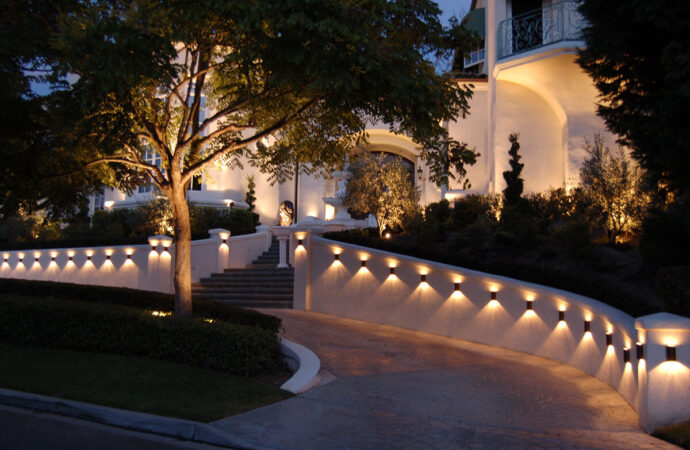 There is no point in having an amazing property if you can barely see it. Most people will say that they don't want their properties to be so obvious or visible because they think that makes them more likely to have some people entering it to steal things or maybe hurt their families. Of course, this last case in if you have a residential property, for a commercial one, things are a bit different but dangerous as well.
My point is that having good lighting isn't only about appearance but also about safety. You may think exactly what I said previously, but if you can't see your outdoors or property, how can you tell there are people entering it? You can't, there's no question or discussion about it.
Therefore, make sure to think about your lights while you are designing your outdoors or installing new features. Besides, since there are many options when it comes to landscape lighting, you can take this opportunity to enhance the appearance of the entire area by installing a type of lighting that will help you with the appearance and be functional as well.
LED landscape lighting is an amazing option if you are looking for lights that last for a very long time and can help you to save energy as well. LED lights are quite popular nowadays, so it shouldn't be a surprise for you that it is also popular for people designing outdoor areas as well.
Now, you will need help to install them unless it is a very small section. Just make sure that if you're installing this lighting by yourself, you're doing it right, otherwise, you will have to deal with many things in the future.
My recommendation is that you always employ someone who can go to your property, help you to pick lighting, and install it for you. Carrollton Landscape Designs & Outdoor Living Areas is a top company that can guarantee you the best results when it comes to outdoor area services.
Make sure to contact us if you're looking for the best professionals or at least, people who are well trained and experienced. We deliver the best results, so you won't have to worry about anything with us.
Just call us, email us or visit our offices anytime. We are right here to help you with anything you need.
The company will give you a free quotation for each service upon request.
There are so many areas or regions where we offer these services with most of them being cities. However, if you need any of these services, you need to contact us. The list below comprises the areas where we offer these services.
Feel free to place your order and receive your free quotation now!