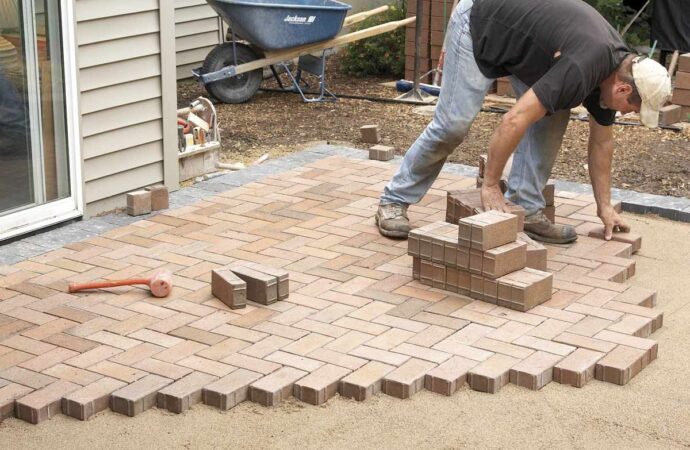 If there's something people need to think about when buying a new property or acquiring one is about the outdoors. Of course, indoor areas are also important, but since they are the ones people worry about the most, it's very common to solve the problems they might have in no time.
However, when it comes to outdoor areas, you don't know if you will have to change, install, or renovate many features and elements.
Outdoor areas are as important as indoor ones, so make sure to pay more attention to them either if you have a residential or commercial property. Most people don't care about them because they think that, since they aren't spending too much time there, it isn't necessary to spend time, effort, and money. However, the truth is that if they had an outdoor living space where they can spend some time, they would spend a lot of time there. Besides, the outdoor living space is very useful for any person. You can have meetings or spend time outdoors alone or with your family and friends. Forget about the couch!
That being said, there are many things to keep in mind when designing or remodeling an outdoor space. However, if you want to start with the basic feature you should definitely pay attention to, that would be your paving.
Many people underestimate how much simple paving can change the appearance of their properties. Just think about it, people will enter your property through the driveway or walkway, so it's common to think that you have to enhance these parts. Therefore, start with deciding which pavers you want to install and just do it.
Now, I know you will need help to install the pavers, so don't hesitate to contact a professional. You're probably thinking that you can do it yourself, but it is a lot of work and a random person can't do it alone. Therefore, save time, effort, and even money by contacting an expert.
Carrollton Landscape Designs & Outdoor Living Areas have the best professionals in the city, you can contact us if you're looking for the best services and people who actually know what they are doing.
You can call us, email us or contact us via our website by sending us a message. Feel free to also visit our offices and request a free quotation. We are right here for you, so just make sure to contact us now.
The company will give you a free quotation for each service upon request.
There are so many areas or regions where we offer these services with most of them being cities. However, if you need any of these services, you need to contact us. The list below comprises the areas where we offer these services.
Feel free to place your order and receive your free quotation now!