Drainage Systems, Installation & Repairs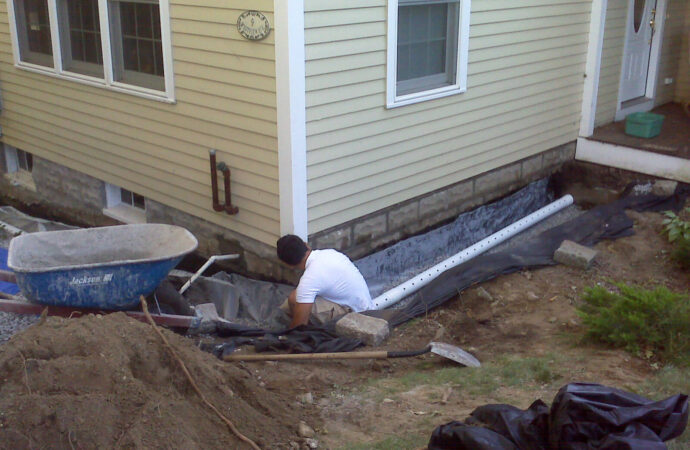 It's hard to understand why some people pay so much attention to their indoors and forget completely about the outdoors. I get that they are worried about the kitchen and how the interior of their property looks like, but the outdoors is a very important part of the property as well, so people should start to pay more attention to it.
What I said before applies to people with a property already or for those who are trying to acquire or buy one right now. When you pay so much attention to only an area of the property, you will miss many things in the process. For example, are you sure that the property you are buying has a drainage system? I don't think so.
Most people assume that houses or commercial properties already have everything they need, but that's quite wrong. I've met many people who complained about not having a drainage system after buying the house, which doesn't make sense if we keep in mind that this is a very important element of any property, but that's how things are.
Therefore, you should try your best in order to find the best property and keep in mind that the indoor areas aren't everything.
Now, if you acquired or bought one, make sure to install a drainage system if it doesn't have it, or at least check it to make sure that it works correctly. If it doesn't, you can always repair it instead of installing a new one, which is the most common mistake that everyone makes.
For drainage systems and their installation or repair, make sure to employ someone who knows everything about it and can guarantee you that it will work correctly after it is installed or repaired. Don't try to handle this when you have no idea how it works or what you can do to make sure that it is perfectly installed or repaired.
Carrollton Landscape Designs & Outdoor Living Areas is a top company in the city that can offer you the best results and services in the area. You only have to contact us and we will send a few of our professionals to assess your outdoors and determine if you need to install a drainage system or maybe repair it. Whatever it is, we will take care of it for you.
Just make sure to call us or send us a message or email. Feel free to also visit our offices anytime.
The company will give you a free quotation for each service upon request.
There are so many areas or regions where we offer these services with most of them being cities. However, if you need any of these services, you need to contact us. The list below comprises the areas where we offer these services.
Feel free to place your order and receive your free quotation now!